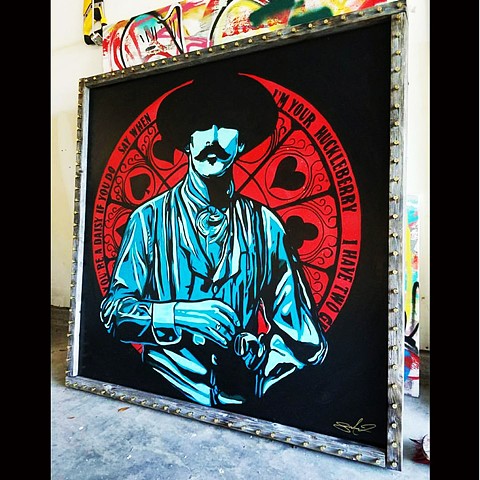 "Doc Holliday, .38 Special"
Aerosol and Oil on Canvas
50in x 50in with custom frame. Click the white box to purchase.
Doc Holliday. This piece is combination of the body of the Val Kilmer shot in the movie Tombstone and the actual face of Doc Holliday. It is set against in a red poker chip with the sayings "Say When" , "You're a daisy if you do." "I'm your Huckleberry." and "I have two guns, one for each of you."
It is set in a custom handmade frame made of old bard wood and .38 special bullet casings are embedded in the wood. The .38 special was the gun used by Doc.
Perfect for any Doc Holliday enthusiast or for a man cave or poker room.